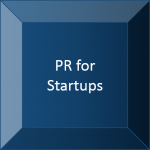 Malaysian media industry is pretty diverse where multiple languages including Bahasa Malaysia, English, Chinese and Tamil are spoken in the country of over 28 million of people.
The industry is also backed by a strong digital media presence, thanks to more than 60 percent of broadband Internet penetration at the national level. Keep in mind too that print newspapers still exist.
Meanwhile, social media networks like Facebook, Twitter and Instagram are thriving in Malaysia – something to think about when you try to make an impact in the Malaysian markets.
The exciting Malaysian blogosphere is another avenue that you could look at and integrate in your outreach campaign.
If you are a business considering a media outreach program to support a product launch in Malaysia (depending on what type of business you do and what goals you want to achieve) and if you have a need to incorporate multiple media of broadcast, print and online, here is a list that you can start with:
News Agency
Bernama
Television
Al-Hijrah TV
Amilin TV
Astro Awani
Bernama TV
Capital TV
NTV7
Radio Televisyen Malaysia (RTM)
The Business Station (BFM)
TV3
TV9
Radio
Bernama Radio
Era FM
Hot FM
IKIM FM
Sinar FM
The Business Station (BFM)
+ over 100 radio stations
Newspapers
Berita Harian
China Press
Daily Express
Guang Ming Daily
Harian Metro
Kosmo!
Malaysia Nanban
New Sabah Times
New Sarawak Tribune
Sinar Harian
The Borneo Post
The Edge Financial Daily
The Malay Mail
The Malaysian Insider
The Malaysian Reserve
The New Straits Times
The Nut Graph
The Star
The Sun
Utusan Malaysia
Periodicals
Adoi Magazine
Anjung Seri
Business Today
Computerworld Malaysia
Ibu & Anak
Jelita
Madam Chair
Majalah Tech
Malaysian Business
Nona
Perajurit
Saji
SME & Entrepreneurship Magazine
Travel & Dining
Wanita
Online
Amanz
Digital News Asia
Digitek.my
Enterprise IT News
GUA
iProperty.com
KiniBiz
Lowyat.net
Malaysian Wireless
Mobile World
Murai.com.my
PC.com
SoyaCincau
###