Dear startup entrepreneurs and marketers,
You are cordially invited to a presentation on public relations (PR) which I will deliver on Saturday, January 17, 2015.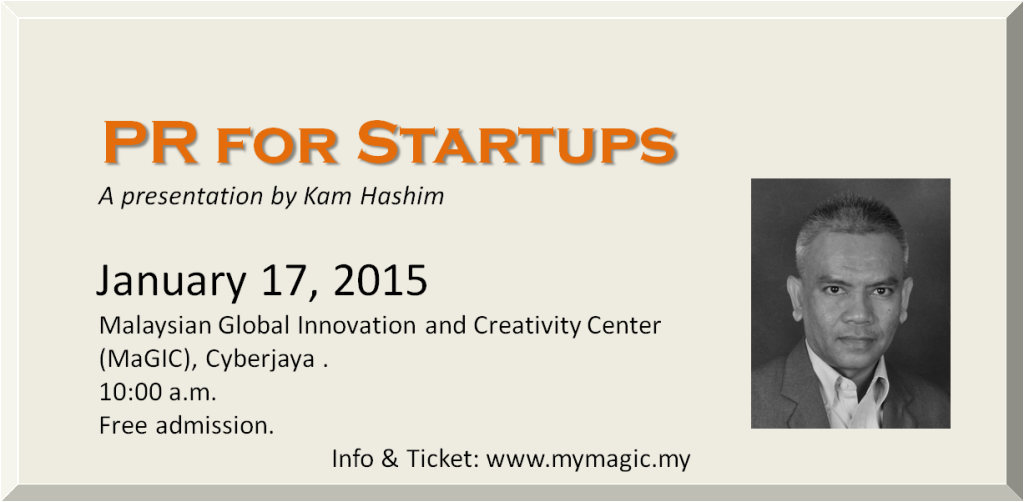 This is a no-fee event and registration is now open. Please get your ticket here.

For further details, please visit MaGIC's website here.
If you have questions for me, please send an email to khashim[at]hashimpr[dot]com.
I look forward to meeting you there!
###